Katherine Burlake has
traveled extensively
throughout the Middle
East as a business woman
and adventurer. She brings her knowledge of the cultures and personalities to her writing with her debut novel.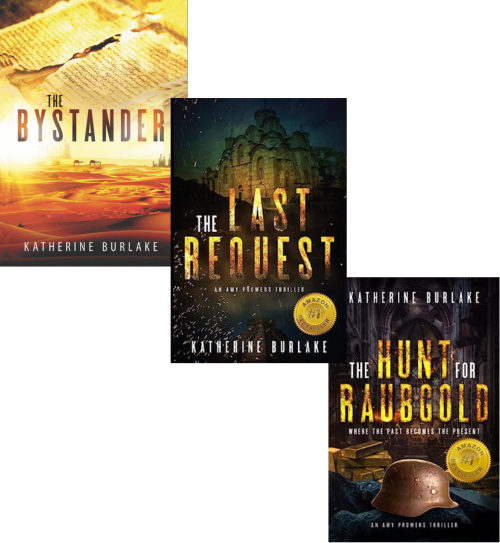 Meet Amy Prowers in these suspense, political thrillers – The Bystander,
The Last Request and The Hunt for Raubgold

Rashid needs someone he can trust, and asks an American friend, Amy Prowers, to assist his wife… Amy arrives and discovers there is more at stake than ancient cultures.
Learn more about The Bystander…
Amy Prowers hadn't planned on abandoning her career … and becoming a seeker of fulfilling her father's last request that had the words attached: be careful who you trust.
Learn more about The Last Request…
REVIEW: THE LAST REQUEST
"An impressive sequel to The Bystander, Amy Power's global adventures continue to intrigue the reader. A book that reminded me of Indiana Jones, filled with Nazi history and lots of action. The book reflects Burlake's knowledge of the world and it's history and took me around the world!"
Verified Purchaser
NEWS & EVENTS
The Last Request – #1 in eBooks!